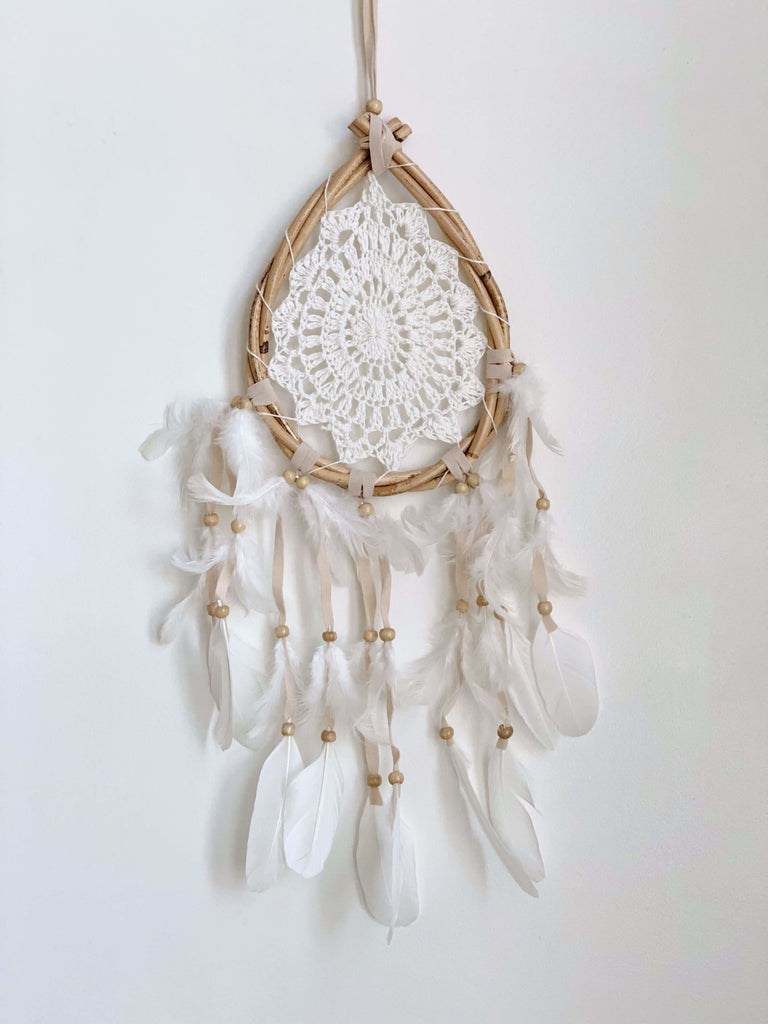 CEREMONIA
dreamcatcher "hujan" small
$16.00 USD $28.00 USD
dreamcatchers have a long history and tradition in Native American culture. legend has it that dreamcatchers will only allow for the good dreams to pass through and remain in the room, while trapping all the bad dreams within the weaving until they disappear before the first rays of sun come out in the morning. many people choose to place their dreamcatchers above their bed, but they can be placed in any room or space, as they are believed to change the energy anywhere they are. 
the legends surrounding the use of dreamcatchers have inspired other cultures to create their own interpretations of them. we've encountered so many beautiful dreamcatcher creations all over the world, so we put together a thoughtful collection to share our favorite and most unique renditions of them. 20% of proceeds for all dreamcatcher sales are donated to our giving partner organizations. 
our "hujan" (rain) dreamcatcher is a beautiful piece to hang above the bed, and sits perfectly in a nursery. it's a beautiful gift for a loved one or self, and is sure to produce the sweetest of dreams. 

Specifications:
materials used: cotton, rattan, wooden beads, feathers
approx. dreamcatcher size: 8" long, 5.5" at widest point, 17" total length
ready to hang
due to the handmade nature of this item, slight variations may occur